Investment Management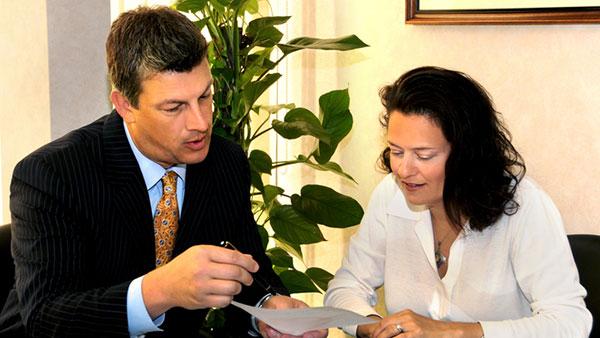 OMC Financial Services is Your Investment Management Partner Near Syracuse, NY
While our investment management professionals are based near Syracuse, NY, we have the experience and capabilities for serving clients that are not limited to the Syracuse, NY region, and have been helping people across the country reach their financial goals for decades. We understand that you may not have the time, expertise or desire to comfortably manage your investments. OMC Financial Services has decades of experience handling all aspects of the investment management process:
Listen – the first step to a successful partnership
Review your current portfolio to determine what is working and what can be improved upon
Coordinate your various accounts so they are all working together toward your goals
Transfer from your current broker, bank, custodian or mutual fund to OMC
Rollover your retirement plan tax-free

401(k)
403(b)
IRA
Roth IRA
SIMPLE
SEP IRA

Manage your investments

Research markets, sectors and individual securities
Identify those securities that are appropriate and inappropriate for your portfolio
Allocate and diversify among asset classes, sectors, industries, and securities
Purchase and sell securities on a discretionary basis
Monitor your portfolio regularly
Evaluate and adjust when necessary
Communicate with you via scheduled reporting and periodic review
Investment Management Made For You
OMC Financial Services near Syracuse, NY is committed to providing objective investment management and advice delivered with exceptional service. Our experienced professionals will offer custom solutions and design portfolios catered to your personal financial needs and goals. Our services are best suited for individuals and families with $100,000 or more in investable assets including:
Medical professionals
Small Business Owners
Educators
Corporate Executives
Public Employees
Trusts
Independent and Fee-Only Investment Management Near Syracuse, NY
You want a trusted partner whose interests are aligned with your own. OMC Financial Services is an independent fee-only Registered Investment Advisory (RIA) firm (Registration does not imply a certain level of skill or training). An independent fee-only advisor is able to avoid conflicts of interest since the advisor is compensated by the client. Registered Investment Advisors are held to strict standards and have a fiduciary responsibility to act in their clients best interests. We work only for you and that means your success is our success.
Learn more about important things to consider when searching for financial advisor near Syracuse, NY.
How Will My Account Be Invested?
OMC Financial Services has the flexibility to invest among a variety of securities including, but not limited to:
Individual stocks
Individual bonds

Government
Corporate
Municipal (Tax-Free)

Mutual funds
Exchange traded funds (ETFs)
Real estate investment trusts (REITs)
Master limited partnerships (MLPs)
Low fee annuities
We generally follow a buy and hold strategy, purchasing securities we plan to own for 3-5 years or longer. However, we will sell sooner should conditions warrant.
Interested in getting started? Let's talk about it - what you're working with, what your goals are and how we can turn plans in to action. Call us to schedule a free initial consultation at 315-446-8720.
Syracuse, NY Based Investment Management That Helps You Stay Informed
At OMC, we value transparent relationships and we communicate with our local and national clients regularly in writing and/or electronically through:
Client letters
Monthly statements from Charles Schwab & Co, Inc.
Trade confirmations from Charles Schwab & Co, Inc.
Annual Review Meetings
Cynthia and Greg personally meet with each and every one of their clients. In addition to annual reviews they stand ready to meet with you whenever there is a life change such as the birth of a child or grandchild, retirement or other job change, the passing of a loved one, an inheritance, etc.
You know you can do better, you just aren't sure how. That's where OMC Financial Services comes in. Our free consultation provides you the opportunity to have all of your questions answered. So Let's Talk and see what OMC can do for you.