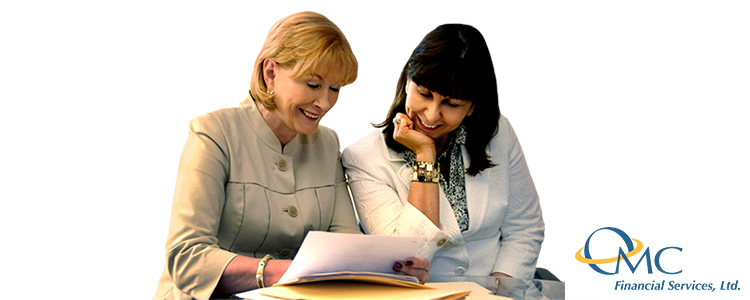 #1
Are You Looking For A Stock Broker Or A Financial Advisor Near Syracuse, New York?
First it is necessary to separate the term "stock broker" from "financial advisor." The Investment Advisors Act of 1940 defines stock brokers and financial advisors differently. A stock broker is an individual engaged in effecting transactions for their clients and generally is commission based. Brokers do have a fiduciary responsibility to be informed about the clients' complete financial picture so they can select the best investments for them. Financial advisors, on the other hand, sell their services for a fee. So, one question you have to ask is, "What are my financial needs and expectations?" If you are looking for someone who can build a portfolio for you which is transaction based, then probably you are seeking the services of a broker rather than a financial advisor.
#2
Why an Independent Registered Investment Advisor May be a Good Choice for You.
Financial advisors who are affiliated with a Registered Investment Advisory firm are independent and charge fees based on a flat or hourly fee. Independent financial advisors can be a combination of money managers and financial planners. As a money manager, the financial advisor will manage the account on a non-discretionary or discretionary basis and build an investment portfolio based upon many factors such as risk tolerance, income needs or financial responsibilities. Since there is a fee involved it eliminates the conflict of interest between the financial advisor and the client. In the financial planning role, the financial advisor looks at the big picture and will review your entire financial situation including estate, retirement, college, and tax planning. Financial advisors may work with your current account and/or lawyer or refer you the proper professional.
#3
How Will You and a Financial Advisor Work Together?
You should always have a face to face meeting with any financial advisor you are considering. Not all financial advisors will be a fit for you and you may not be the typical client they serve. Is the advisor's investment philosophy and strategy the same as yours? Both of you need to be on the same page. You and the financial advisor should establish a level of trust that your goals can be met. Are you comfortable with the financial advisor? Ask if you will be working with the financial advisor individually. Also, how knowledgeable and supportive is their staff? If you can't reach your financial advisor, is there someone who can answer your questions? Lastly, how will they communicate with you? Will you receive monthly, quarterly or annual updates from them? Most financial advisors send out quarterly reports and letters to their clients. However, if it is a difficult time in the market, you should feel confident that your financial advisor will communicate with you and address your concerns. Also, circumstances may arise that require you to have an unscheduled meeting with your advisor.
Learn more about what you can expect when working with an OMC financial advisor here.
#4
How Important are Credentials and Performance in Your Decision To Choose A Financial Advisor in Syracuse, New York?
Many publications focus on two questions you should always ask: 1) what are the financial advisors' credentials, such as a Certified Financial Planner or a Chartered Financial Consultant and 2) what is the past performance of the firm. Financial advisors, who are associated with a Registered Investment firm, usually do not publish the track record for many reasons. One is that it has to be conducted by an outside auditor. Second, since the firms' client base consists of investors of different ages and financial needs, it is difficult to provide a track record. This can be an obstacle if performance is the only measurement an investor is using to select a financial advisor.
Credentials are probably more important in the earlier years of an advisors' career. For example, I am a Chartered Financial Consultant. At the time I earned by designation in 1985, Certified Financial Planner was not as well-known as it is today. The ChFC degree was a 10 course program which primarily focused on estate, tax, and retirement planning as well as other areas, such as insurance. Initially it provided a knowledge base; however, what the program didn't teach is how to apply the learned principals to your clients' everyday situations. Experience is the best teacher. After 39 years in the financial industry, I have spent my career advising clients on real problems and helped them find solutions. The same principal is true when managing investors' portfolios. Managing money through many different market cycles, provides invaluable experience to a financial advisor.
If you're looking for financial advisors near Syracuse, New York, contact us today to take advantage of a free initial consultation.